Notary Public Services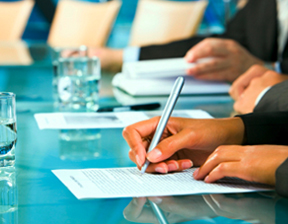 Functions of a Notary
A Notary Public is a public officer constituted by law to serve the public in non-contentious matters usually concerned with foreign or international business. As such he/she is empowered by law and by custom and usage of notaries through the ages to:
Administer Oaths
Attest Signatures
Authenticate Documents
Give Notarial Acts
Take Affidavits (other than for the courts in Ireland)
Take Affirmations and Declarations
Receive and make Protests under Mercantile Law, and issue Notarial Certificates in respect of documents and persons.
Draw up Powers of Attorney and other legal documents customarily prepared by Notaries Public.
The acts of Notaries Public have worldwide recognition.
Identity of Appearer
Each person who appears before a Notary is called an Appearer. It is necessary for the Notary to establish the identity and place of residence of all persons appearing before them. Usually, the Notary will require at least two of the following three forms of identity: -
Current Passport.
Current Driving Licence.
Original Utility Bill (less than 3 months old).
If a Notary suspects that a transaction is "tainted" i.e. the monies or assets being dealt with represent the proceeds of crime or terrorism, the Notary is legally obliged to report such suspicion to An Gárda Siochána.
Complete the Documents
It is essential that the Appearer fill in all the gaps in the documentation to the best of their ability prior to the appointment with the Notary. If you need help in this regard please contact us.
Foreign language documents
If the document to be notarised is in a foreign language it would be wise to have the document translated by an official translator prior to making the appointment with the Notary. The Notary will require you to acknowledge formally in writing in a standard form, that you understand the contents and nature of the document.
Services to Solicitors
Clients will often ask their solicitor if they are a Notary, or, if they can recommend a Notary. We would like you to recommend us to your clients for the following reasons:
We provide a mobile on call service from 8am to 8pm Monday to Friday and from 9am to 1pm on Saturday.
If your client cannot attend at our office in Terenure we can call to your office or to your clients' premises, at a convenient time.
We will maintain a secure backed up electronic register and retain copies of ID and essential extracts of notarised documents for a minimum of 5 years.
We will reflect well on your firm, by treating your client with the utmost efficiency and respect.
We can bill your firm for each appointment, or monthly if there are regular notarial acts. OR We can bill your clients directly, and offer them the option of paying by cash or cheque.